CuLator® Metal Eliminator
CuLator® Metal Eliminator and Stain Preventer is the only way to remove stain-causing metals from pool and spa water and prevent the stains they cause.
CuLator Metal Eliminator removes stain-causing metals like rust, iron, copper, manganese, cobalt, and lead from swimming pool and spa water. These metals stain pool and spa surfaces, hardware, and turn water green, brown, purple, or black.
CuLator is non-toxic and easy to use.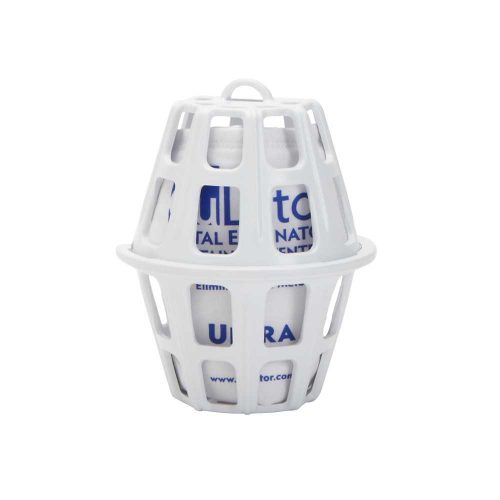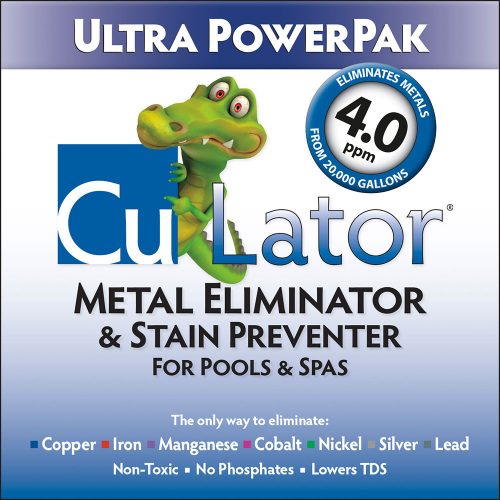 The power of CuLator is in our patented Chelok® Polymer Technology. These polymers have
the unique ability to permanently bind metals so they can be removed from water. Unlike
sequestering agents, CuLator does not break down and release removed metals or phosphates
back into the water. CuLator is phosphate-free, non-toxic, and does not dissolve in pool or spa
water.
Just place a CuLator PowerPak 1.0 into your skimmer basket, or an Ultra 4.0 into your pump basket and let CuLator start binding stain-causing metals from your pool or spa water. The CuLator Ultra 4.0 works very well for large pools, pools with high metal levels, pools with staining, during a start-up or fire-up, and for maintaining a metal-free pool for the entire summer season. When placed into the pump basket, the contents of the bag will swell to fill the protective GatorEgg.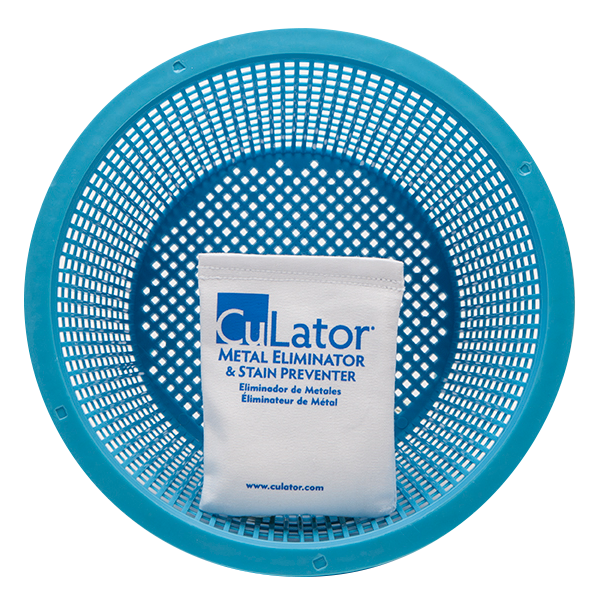 CuLator Changes Colors Showing the Removed Metals!
Every package of CuLator includes a color chart to identify which metals have been removed from the pool water. Simply hold a used bag of CuLator up to the light and look through the bag to note the color. CuLator polymers change color depending on the metal – so, for example, if you see a slight yellow color, you have removed iron; if it's a slight blue color, then copper has been removed.

Want to Learn More About the CuLator Line of Products?
CuLator is Sold Worldwide!
The CuLator® brand of metal removal and water filtration products for the swimming pool and spa market are sold by over 40 distributors in the United States, Canada, Europe, Australia, and South America, and are available at more than 1000 Leslie's Poolmart stores, Pinch-A-Penny stores, local pool stores and at www.culator.com.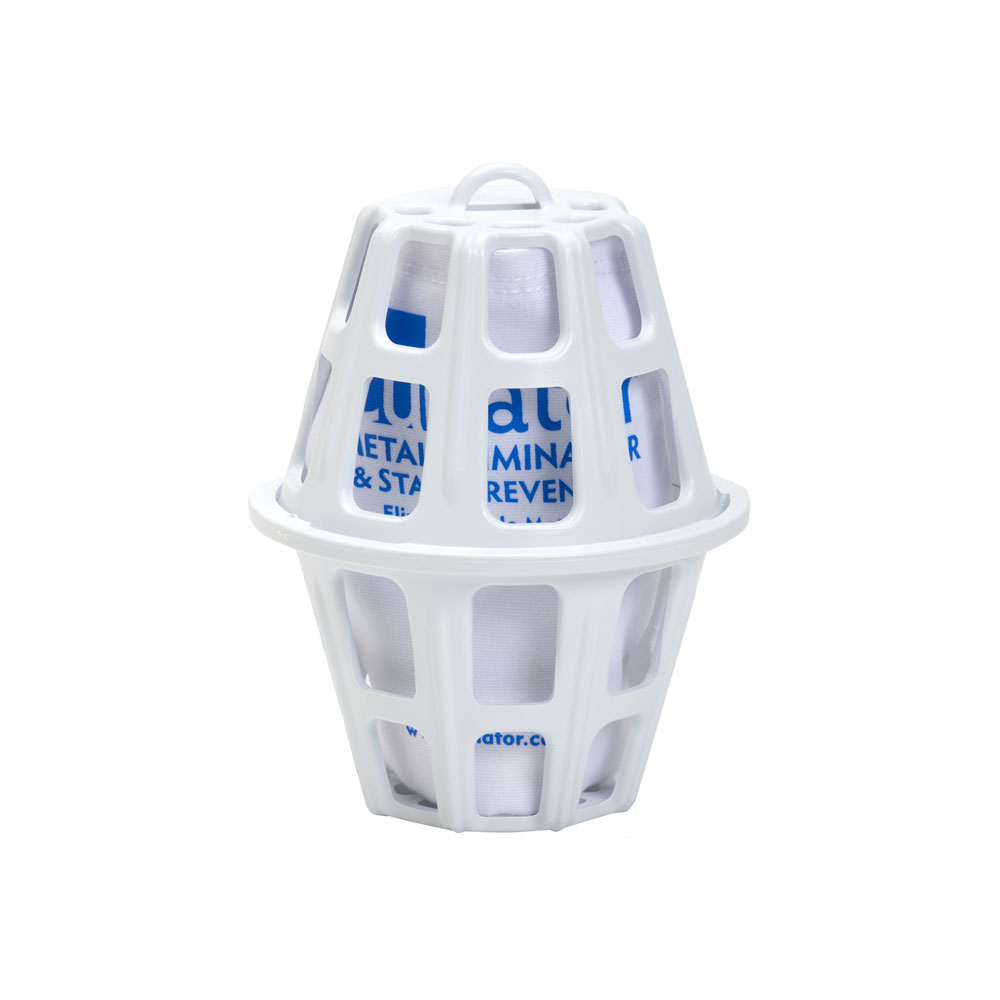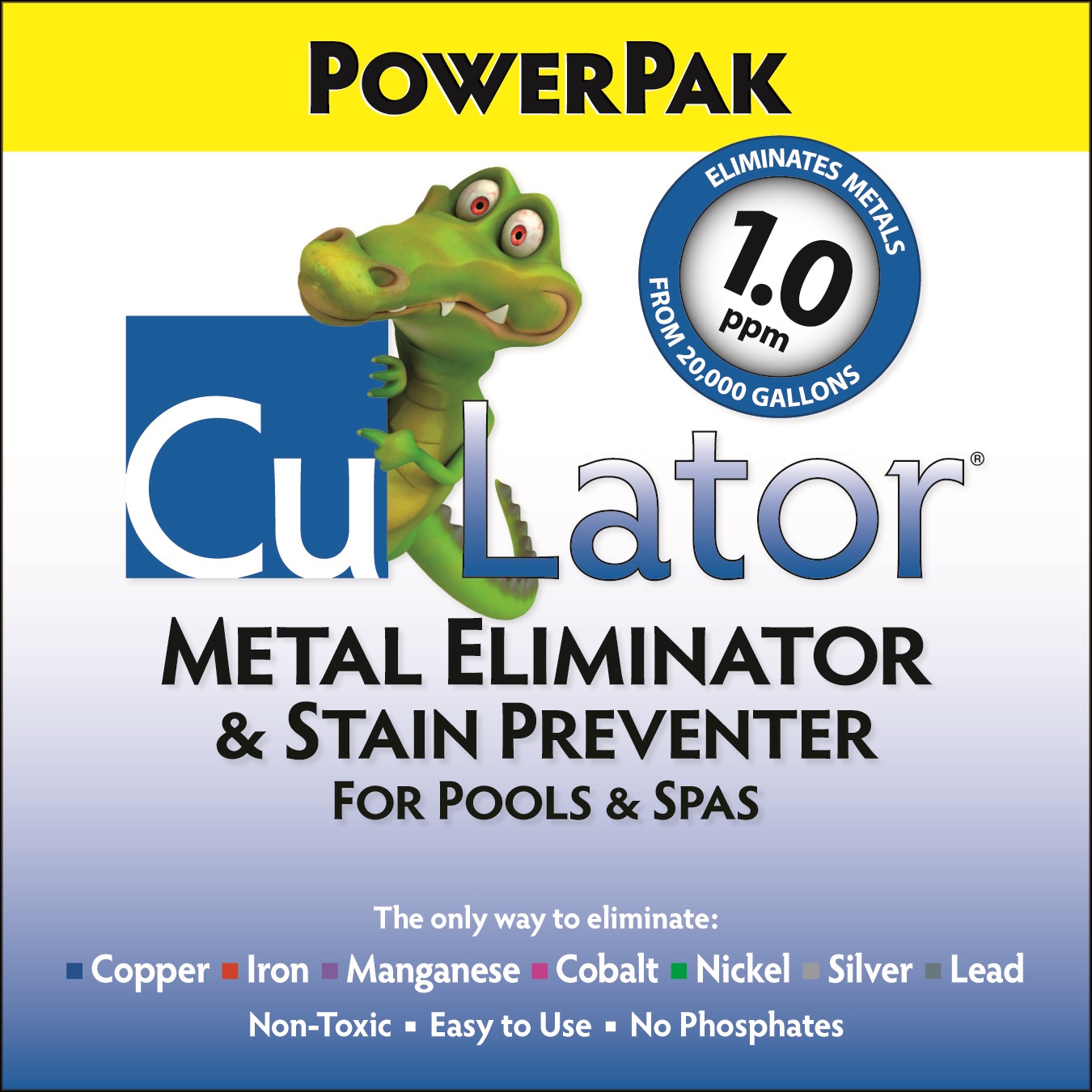 Patented CuLator PowerPak 1.0 is great for maintaining a metal-free and stain-free pool. Each PowerPak removes and eliminates 1.0 ppm total dissolved stain-causing metals from 20,000 gallons. The goal is to have 0.0 dissolved metals in your pool water.  Staining begins a .3 ppm metals.  CuLator 1.0 keeps your pool metal-free, stain-free, and prevents water discoloration and blonde hair turning green.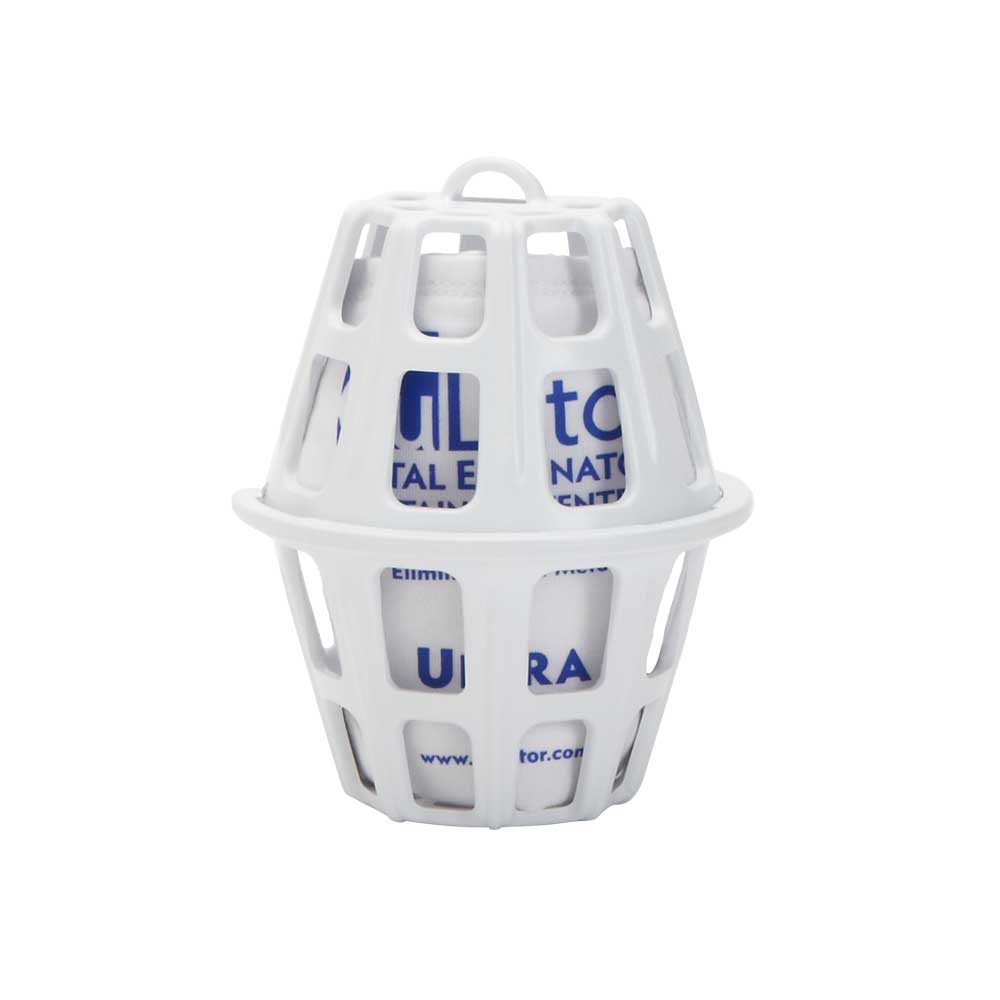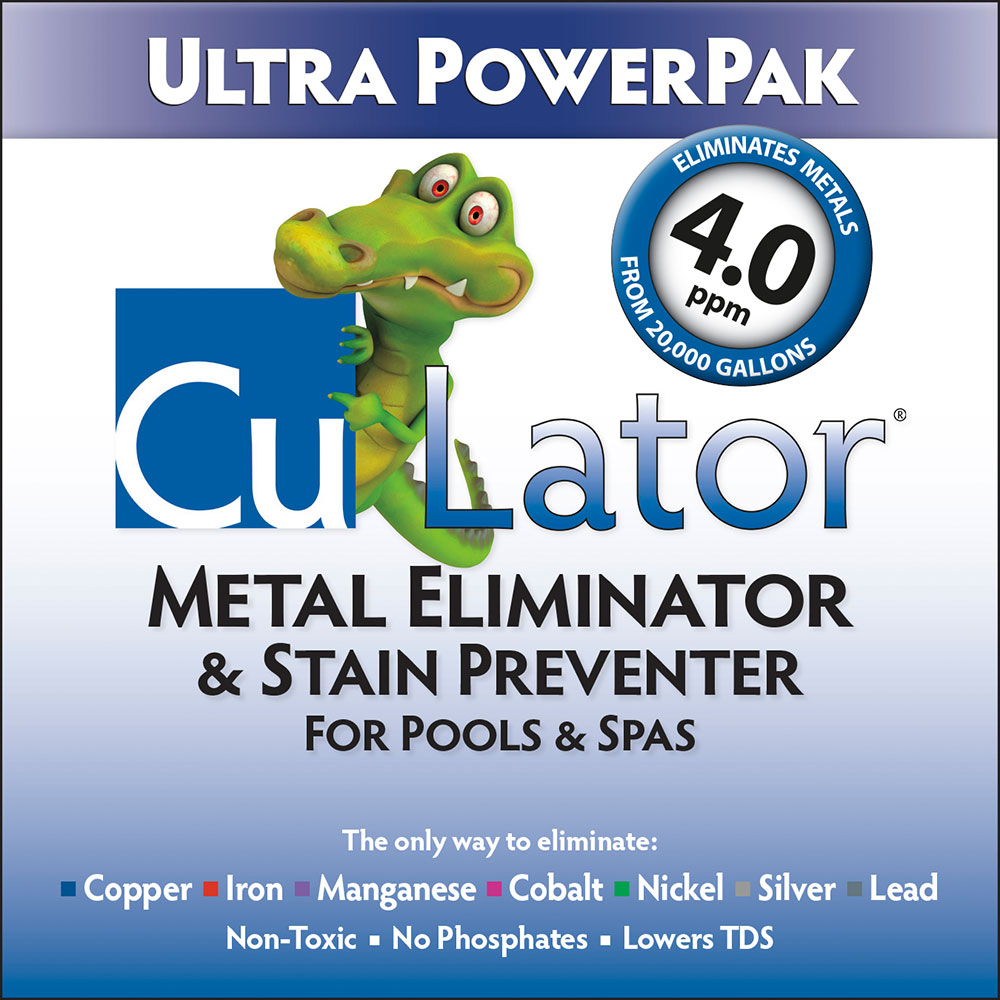 Patented CuLator Ultra 4.0 is great for maintaining a metal-free and stain-free pool. Each Ultra removes and eliminates 4.0 ppm total dissolved stain-causing metals from 20,000 gallons.  CuLator also prevents water discoloration.  CuLator Ultra 4.0 is a great way to prevent metal issues in your swimming pool for the entire season.  CuLator Ultra 4.0 should be used when you fill a new or resurfaced pool.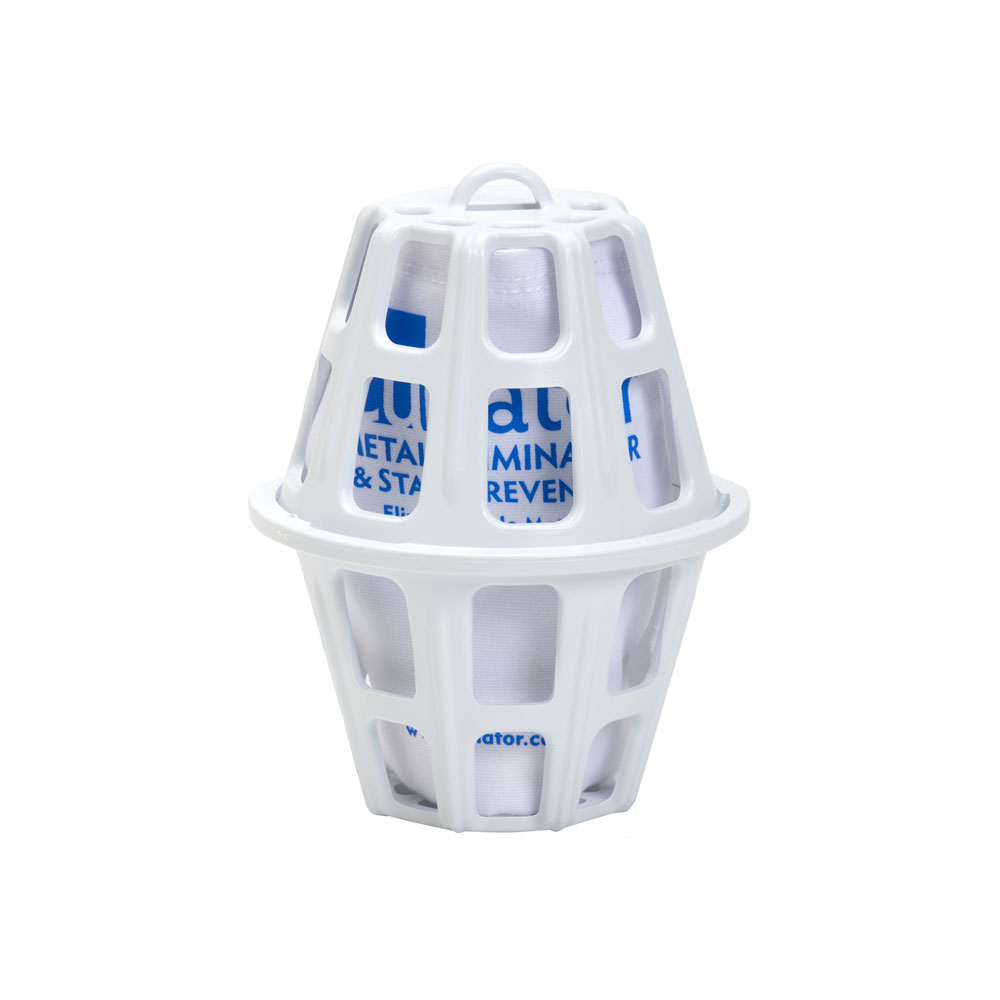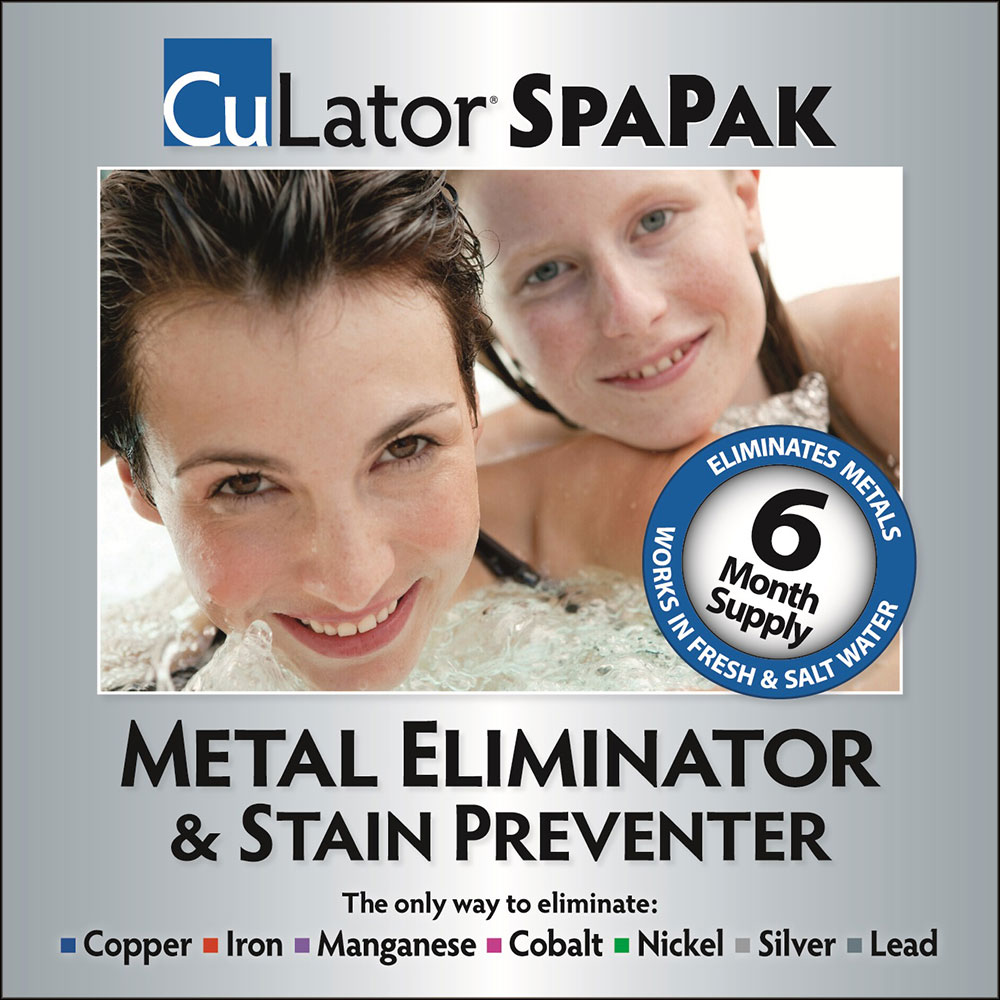 CuLator SpaPak works in your fresh or saltwater spa to eliminate metals and prevent stains for up to 6 months. Either leave the SpaPak in your reservoir or use it every time you fill your spa (let it eliminate for a day or two then rinse, air dry and reuse).  When filling a spa run with CuLator overnight and then add some Mega Maintain for best results before you chlorinate your spa.  This prevents water discoloration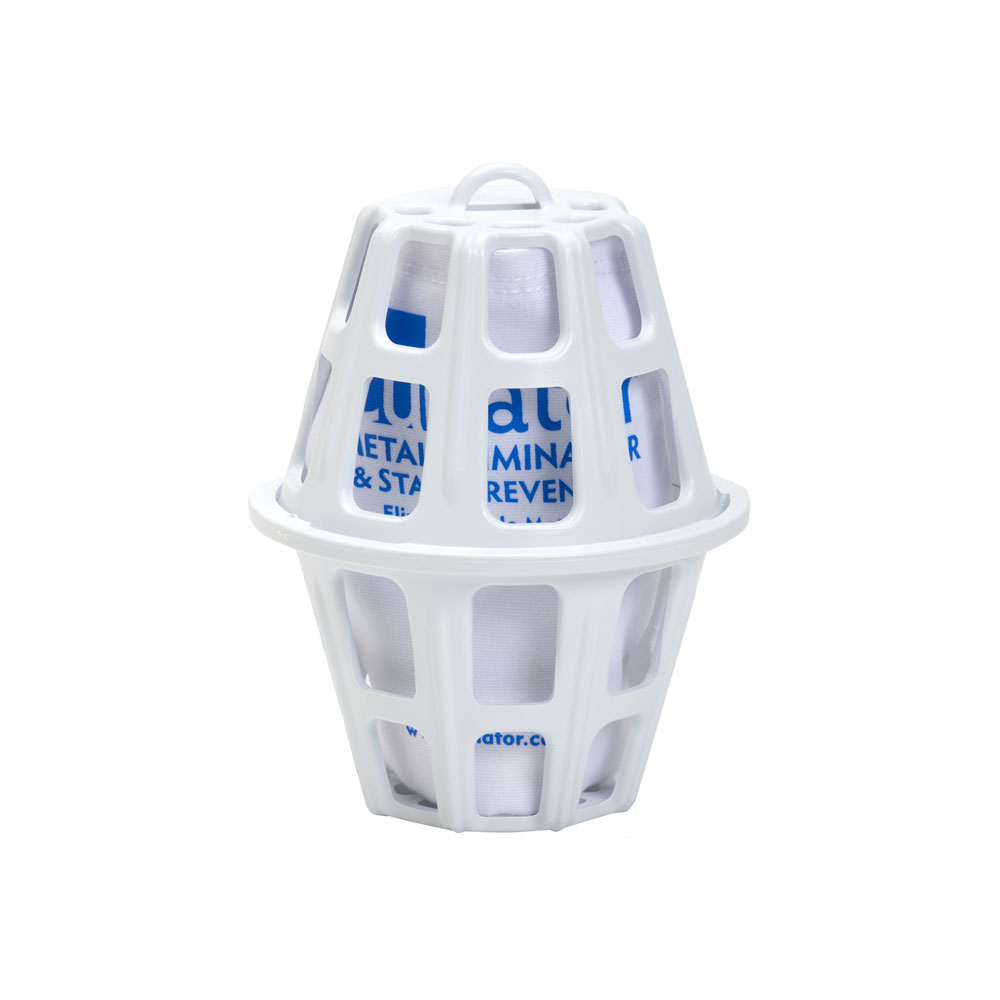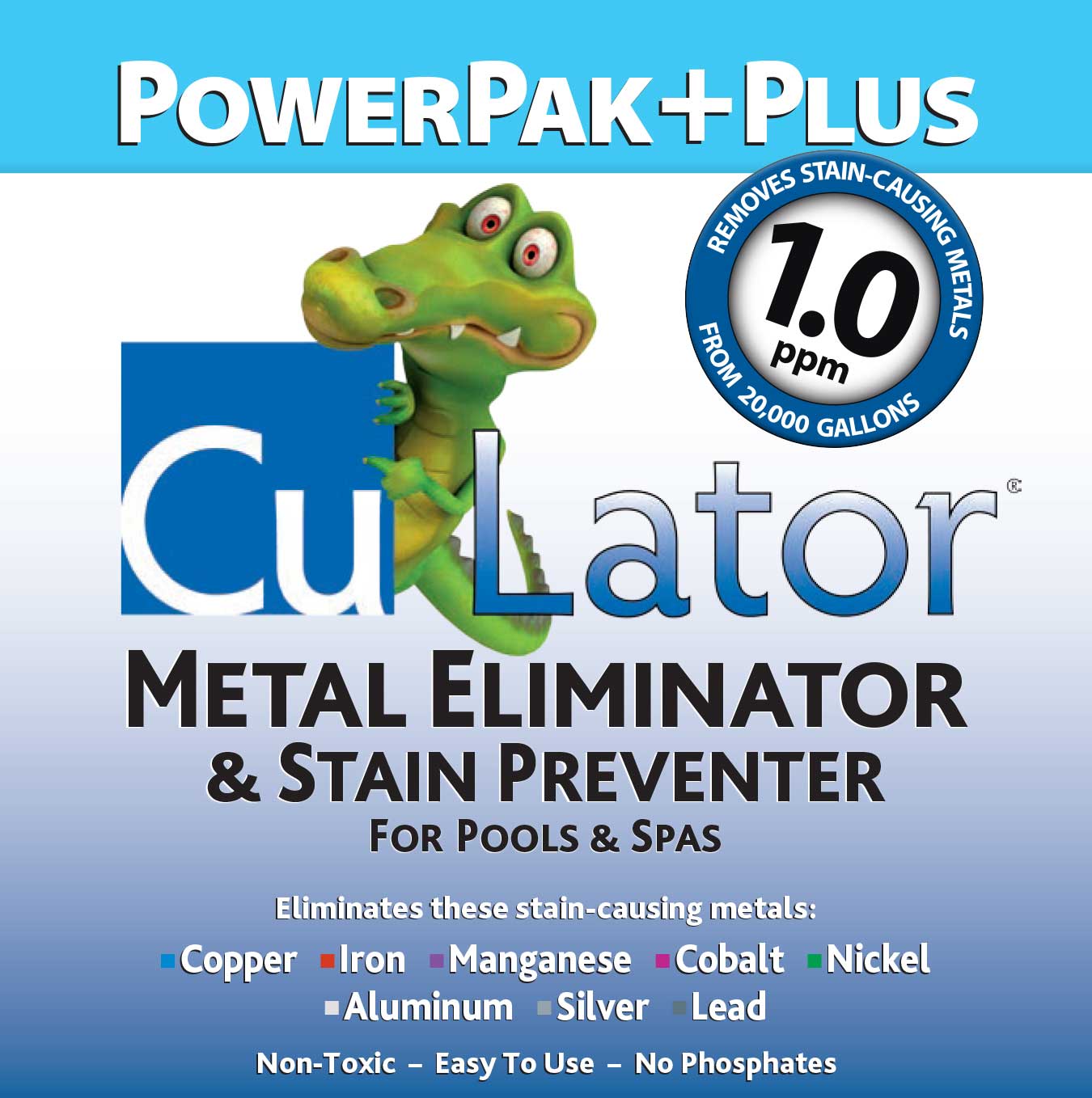 CuLator Plus is a CuLator 1.0 PLUS a GatorEgg.  The CuLator Plus is great for maintaining a metal-free pool. the CuLator Plus comes with our protective GatorEgg for pools without a skimmer basket of if you want a little extra protection. Just place the CuLator Plus in your pump basket (or skimmer) to easily remove stain-causing metals from your pool water.  The GatorEgg is reusable and can be refreshed with a new CuLator 1.0.