FillFast MarinePre-Filter
The FillFast Marine brand of pre-fill filtration products provide the marine marketplace with iron-free water for on-board tanks and water-maker systems. Additionally, these filtration products enhance the lifetime and scale-removal performance of marine "spot-free" resin-based rinse systems. Visit Yachtmate to learn more and purchase. FillFast™ gives your vessel enhanced water filtration and generation, plus longer RO membrane lifetime and performance.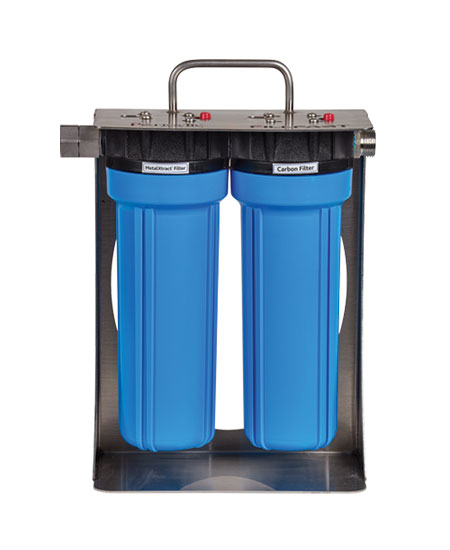 Simply attach the FillFast to fill hose and run the water through the dual filter system for clean and clear fill water.  Perfect for filling with metal-free water.  The Chelok® Filter is the only filter which removes ionized metals, which are the stain-causing metals like iron, copper, manganese, cobalt and lead.  This makes filling on-board tanks easy and fast!  All filters are easy to replace! FillFast helps prolong the life of RO membranes and reverse osmosis systems.
Filters Change Colors Showing the Removed Metals!
The Chelok polymers change color depending on the metal, showing you what metals are being removed from your water. If there is a slight yellow color, then you have removed iron.  If there is a slight blue color, then you have removed copper.  Not all metals show color change, but most do.

Have and Pool or RV? We have a Fillfast for you!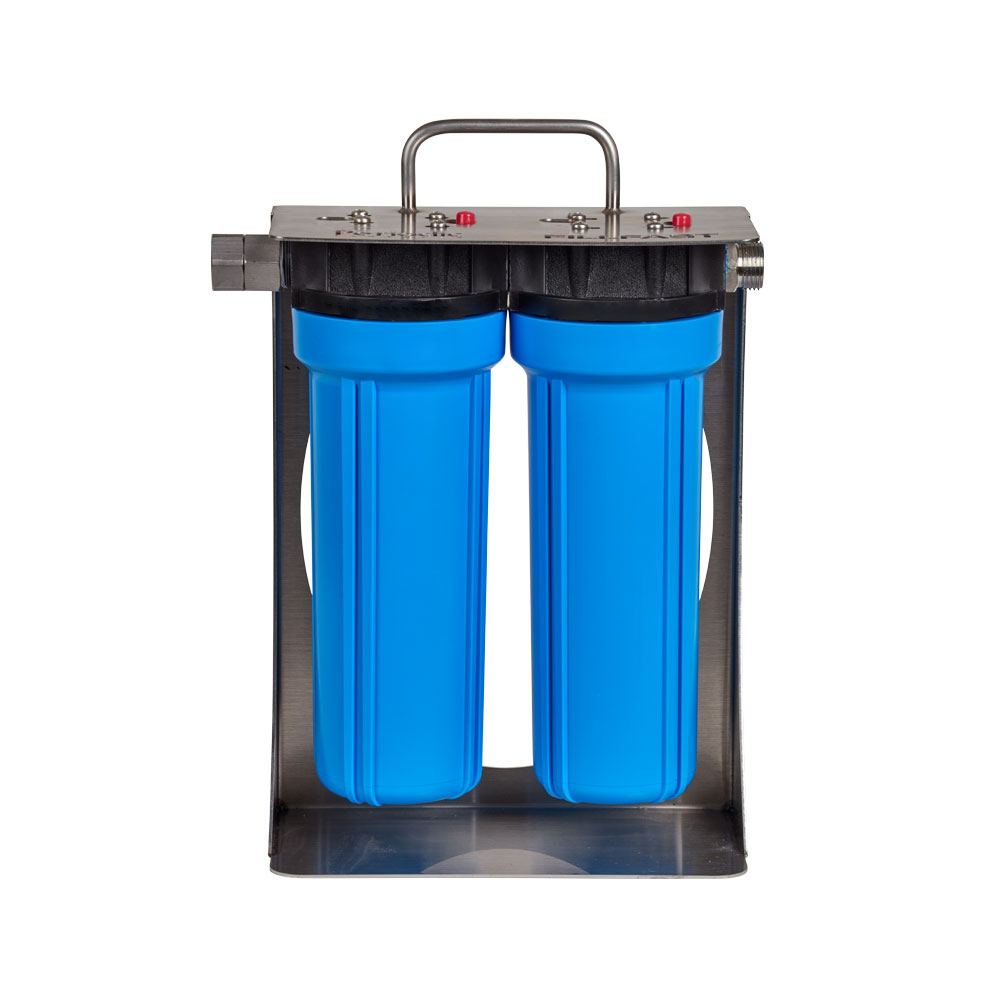 FillFast Marine uses a Chelok filter and a sediment filter to pre-filter and remove up to 90% of stain-causing metals from your fill water.  Prevents staining of all surfaces including sinks, showers, and toilets.