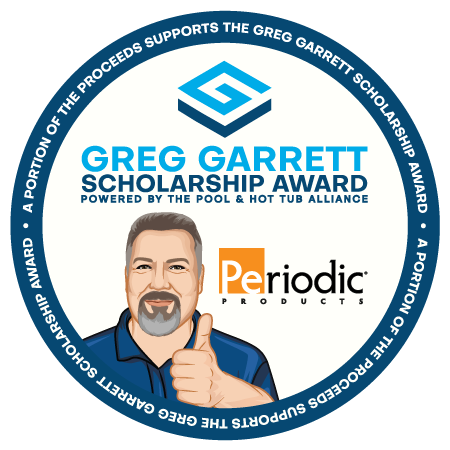 Sarasota, FL, March 20, 2023 – Periodic Products, Inc. announced today that it will sponsor a second Greg Garrett Scholarship Award presented by the Pool & Hot Tub Alliance (PHTA). The inaugural award was presented at the 2022 International Pool | Spa | Patio Expo. At the 2023 Expo to be held in Las Vegas, NV this November, two $5,000 awards, one sponsored by PHTA and the second by Periodic Products, will be given to two members in the builder and/or service sector(s) of the pool and hot tub industry to further their career through PHTA and/or GENESIS® educational courses or certification fees. 
In announcing the award, Dr. Joseph Laurino, president and CEO of Periodic Products, stated, "Greg Garrett and I served together on one of the technical committees of PHTA, the Recreational Water and Air Quality Committee, for almost a decade. Greg had a passion for educating the industry on some of the more critical technical issues impacting the proper design, construction, and maintenance of swimming pools, spas, and hot tubs.
"Greg was an expert in cementitious surfaces. He and I worked with our scientists at Periodic Products to develop a start-up product for pools, spas, and hot tubs. A portion of the proceeds from this start-up product, Super Start-Up™, will be used to support this second scholarship."
According to PHTA, the application and selection process for both scholarships will remain the same. For more information about the Greg Garrett Scholarship Award and to submit an application, visit phta.org/garrett-award. Please send any questions to standards@phta.org.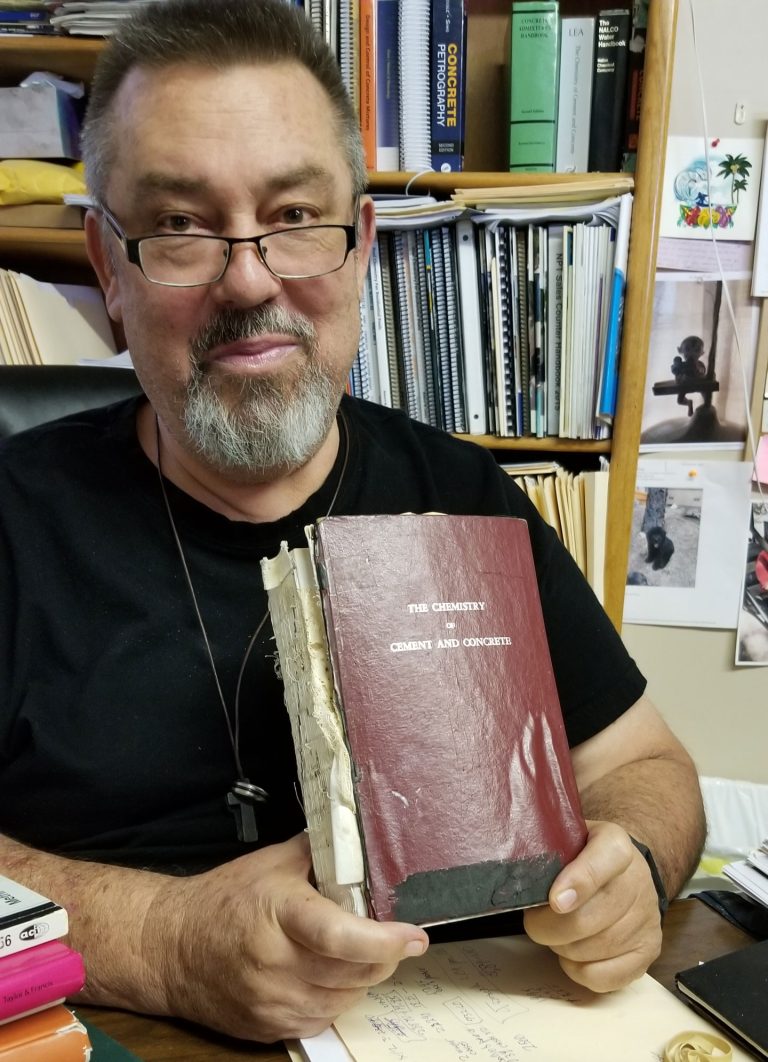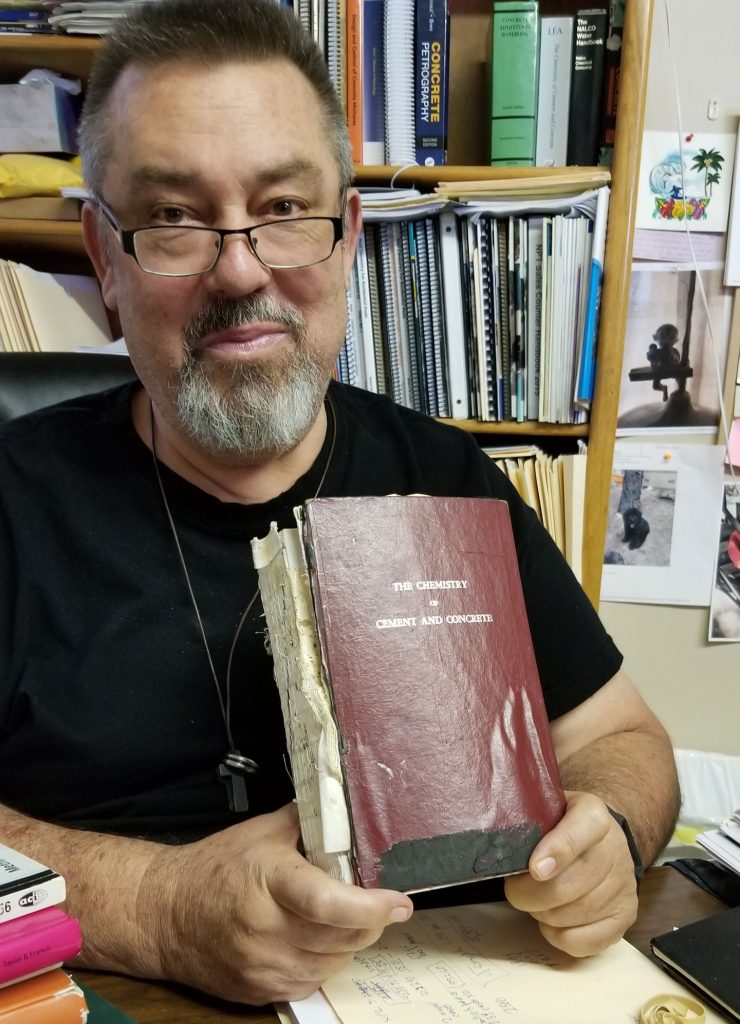 About the Greg Garrett Scholarship Award
The Greg Garrett Scholarship grants two PHTA members in the builder and/or service sectors $5,000 each for PHTA educational or certification fees to increase professionalism and provide an opportunity for continuing education. This award recognizes individuals employed in the recreational water industry who show extraordinary desire in furthering their career through education.
The Pool & Hot Tub Alliance (PHTA), a non-profit organization with more than 3,600 members from around the world, was established in 1956 to support, promote, and protect the common interests of the $36.5B pool, hot tub, and spa industry. PHTA provides education, advocacy, standards development, research, and market growth to increase our members' professionalism, knowledge, and profitability. Additionally, PHTA facilitates the expansion of swimming, water safety, and related research and outreach activities aimed at introducing more people to swimming, making swimming environments safer, and keeping pools open to serve communities. For more information, visit www.phta.org.
About Periodic Products, Inc.
Periodic Products is a material science technology company committed to advancing a cleaner and safer global environment through the application of responsible science and breakthrough chemical technologies. Periodic Products manufactures a full range of environmentally friendly swimming pool chemicals and water filtration products containing its patented biodegradable polymer compounds and metal-polymer composite materials. The Company's Chelok® metal chelating technology permanently removes iron (rust), copper, manganese, and other metals from swimming pools and spas; removes and recovers metal contaminants from ground and surface waters; and recovers rare earth metals from industrial and mining waste products. For more information visit www.periodicproducts.com.